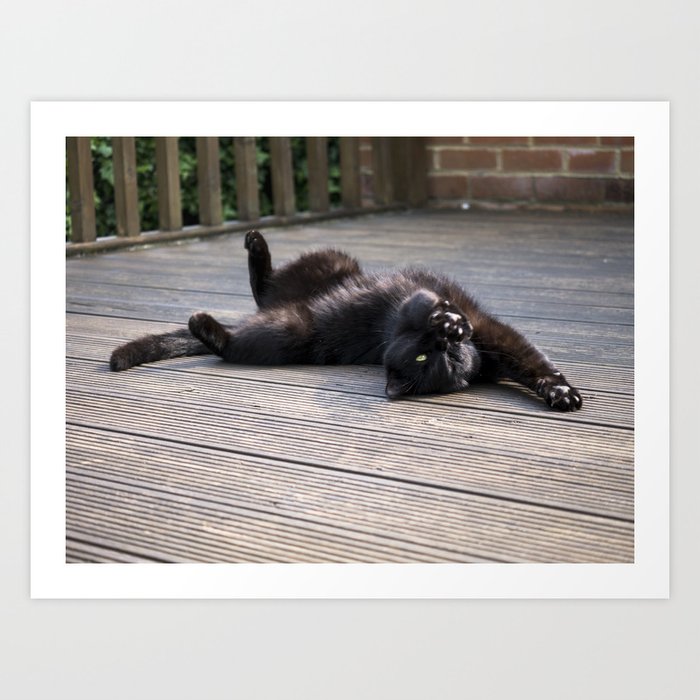 So, I couldn't miss today,
Black Cat Appreciation Day
, to celebrate
Black Cats
, because I have an absolute darling of a kittie called Binx, who is my own little black panther; this is a picture of her (above) as she was rolling around on our decking in the sun.
When I adopted her and her mum, Silver (not a black cat, but still wonderful), from the brilliant rescue centre,
Happy Endings Rescue
, they said they have difficulty re-homing black cats, because people are superstitious about them, but I've always loved the melanistic little beasties :).
Binx was only 7 months when she moved in with us, and she was a pretty little bundle of nerves, but after a year with us, she is just such a loving little lady. She's always happy to see you, and if you call, she comes trotting up, tail straight up in the air. And she adores a good scratch on the top of her head.
I love my sweet little black cat, and I think everyone else should love her too :D.
If anyone is interested, this picture of Binx is available on Society6 as a print, plus all sorts of nifty accessories like phone and laptop cases, T-shirts, throw pillows, and much more,